Daily Archives maj 31, 2014
European Championship starts today and our great champion, Mira Potkonen has a fight against Matea Tabak from Croatia.
Read More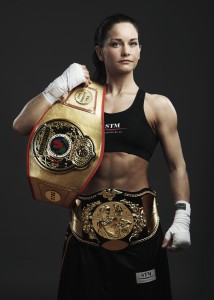 Today European Championship will start and two well known fighters for Golden Girl fans are there to hunt for gold. It is former two time Champion, Marielle V Hansen and current reigning Champion, Mira Potkonen who will aim for gold. 60 kg category is lethal, olympic Champion – Katie Taylor, Olympic silver medalist – Sophia Ochigava and Reigning Golden Girl – Mira Potkonen. It will be spectacular.
We wish both Mira and Marielle best of luck.


Read More